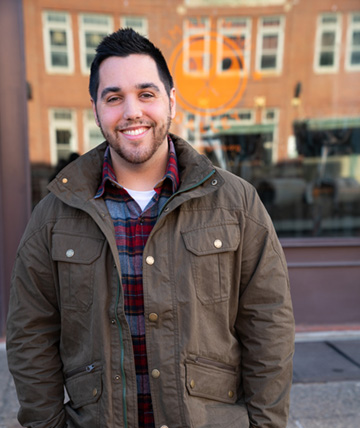 Being a chef is rarely a job that people choose out of necessity. Being a chef comes from a place of passion and for Tim that's exactly where the joy to create for people comes from. Tim Dominick, a Pittsburgh native, started his professional career at Le Cordon Bleu and was given the opportunity to work in some of Pittsburgh's highest regarded locations such as Nemacolin Woodland, The Duquesne Club and Kimpton Hotels. Through his professional experiences, Tim began experimenting with flavors and self-educating which eventually led to this unique idea he calls Ba-Co.
However, Before Ba-Co came to fruition and Tim became a full-time chef, he decided to serve his country and join the marines. While in the Marines, Tim was first stationed in California where he formed a love for traditional Latin American food and was able to experience "street style" food vendors. From there he came back to Pittsburgh where he earned a Biology degree that led him to Florida. In Florida, Tim became a Master Scuba Instructor and Cave Diver (also where he found his deep love for Southern Barbeque), another crazy adventure. Yet, even though he chose to put his culinary career on hold for a short time, it was always in the back of his mind. A few years ago, Tim was asked to come back to Pittsburgh and come back to the culinary world to help open a local restaurant. From there, the rest has been history as Tim came back to his roots and his passion, the constant in his life, his creative culinary career.
After coming back to Pittsburgh, Tim realized his passion wasn't just about cooking though, but about bringing an experience to the table for the people who visit him. With Ba-Co, Tim hopes to show Pittsburgh what life can be like with a little twist on street style tacos and what southern BBQ has the potential to be with just a little Latin twist. From building full flavor profiles, smoking his own meat and using quality ingredients sourced locally, Tim's sustainable restaurant will bring something new to Pittsburgh. To Tim, Ba-Co means we're family and with family comes sharing the love around the table through sharing experiences. Tim hopes to show Pittsburgh what quality street food is all about, while serving up some traditional sides like Elotes.