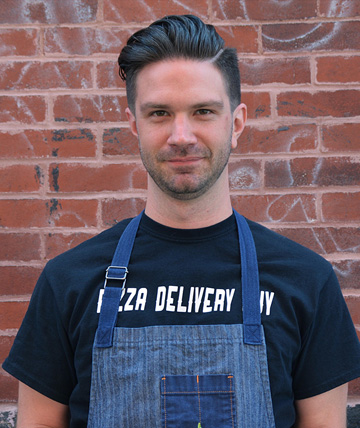 Chef Pete Tolman's concept Iron Born will feature high quality American fare with a distinct emphasis on Detroit-style pizza. A Pittsburgh native, Tolman worked in 3 Michelin-star, 5-star/5-diamond restaurants and focused on fine dining in his formative years. From there Tolman was most recently the youngest Executive Chef at Market District.
Chef Pete's signature is a pan-style pizza cooked in cast iron with a crisp crust but light interior. The recipe was created using a two-day ferment time with USA organic flour. Iron Born will also bring fine dining attention to detail in an approachable way to some of Pittsburgh's bar room favorites.
Chef Pete hopes his food will attract an eclectic mix of Pittsburgh foodies. Whether your collar is white or blue, the food at Iron Born can be enjoyed and appreciated by anyone who wants to find a new Pittsburgh favorite.