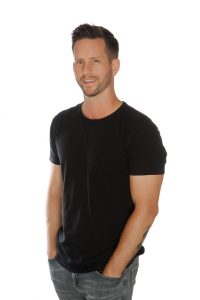 Anthony Curtis, who has spent nearly a decade scaling startups and innovating brands across the country, is excited to share his vision for healthy and sustainably-sourced sandwiches with Steel City Subs at Smallman Galley. His drive and dedication are rooted in the idea of serving something more significant than self.
Curtis was inspired by Pittsburgh's ability to honor its roots as it grows in exciting new ways, and wanted to join that passion and energy he's experienced. Opening on October 10, Steel City Subs will pay homage to the city's heritage with a menu of cleverly named, healthy and ingredient-driven sandwiches, salads, bowls, and juices. Steel City Subs will work with local purveyors and farmers to make sandwiches that are creative, packed full of nutrients and – most importantly – satisfying with every bite.
The menu will feature a local "passport" theme with options such as 40th and Butler, an American sub honoring the cross streets of football star John Unitas's high school and the Pig Hill, a ham and cheese sub named after Rialto Street – or 'Pig Hill' by locals – as it was used to drive pigs up from the rail stations on Herr's Island to Spring Garden, which was Pittsburgh's early meatpacking neighborhood. Gluten-free and vegetarian sandwiches will be available, and the entire menu will be made with hormone-free, local and organic ingredients wherever possible.